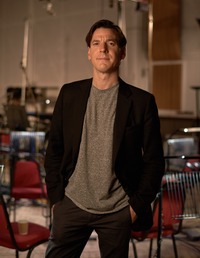 Mirek Stiles
Abbey Road Studios
Mirek Stiles started working at Abbey Road Studios as a recording engineer in 1998, working on a diverse range of projects including The Lord of the Rings trilogy, The Beatles Anthology, Muse, Kanye West, Nick Cave and the Bad Seeds and Paul McCartney. Mirek also worked as a Digital Producer in the Abbey Road Interactive department on a range of Blu-ray titles including Roxy Music, Ringo Starr and Reservoir Dogs.
Today, Mirek runs the studio's Audio Products department leading development of a range of software and hardware releases based on Abbey Road's historic recording IP with partners Waves Audio and Chandler Limited. Mirek also sits on the board and acts as an advisor on the Abbey Road Red incubation programme and is currently exploring and experimenting with Spatial Audio over headphones, ambisonics, spatial microphone arrays and game engine workflow. Recent projects include collaborations with film and video game composer Stephen Barton (Jedi: Fallen Order), joint research with the University of York and University of Huddersfield and chairing the Abbey Road Spatial Audio Forum, bringing together members from gaming, broadcast, VR, music production and film.
Mirek's expertise spans over 20 years within the studios, from analogue and vintage recording workflows through to the latest immersive medias including 6 Degrees of Freedom Virtual Reality and Dolby ATMOS capturing and rendering options.